Economic Development in Indigenous Communities
ICDPRO's Indigenous Economic Development Process Template
E

Existing

C

Coming

O

Other

N

No-go Zones

O

Organize

M

Manage Risks

Y

Yearly Plans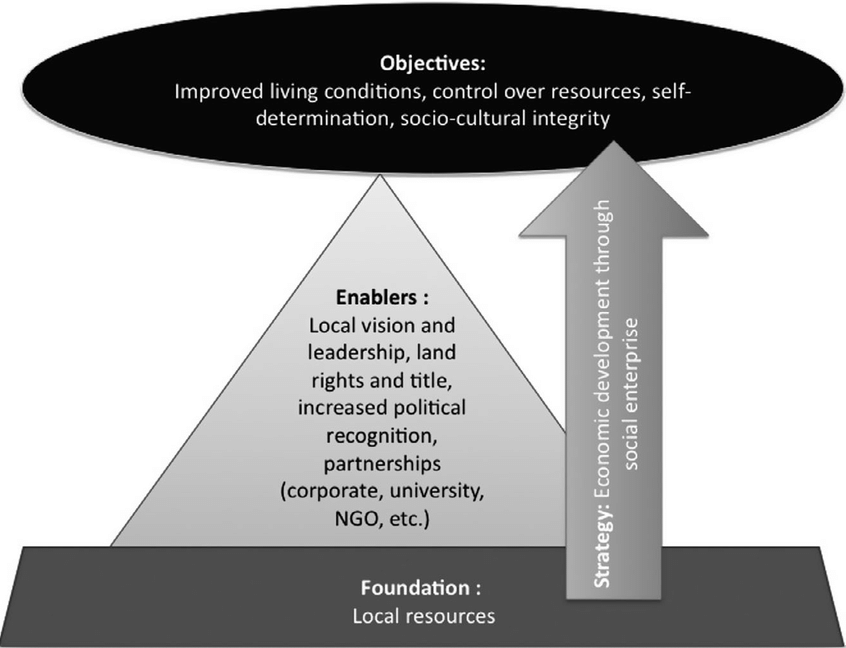 If your community is not quite ready to hire a full-time economic development professional, we can help!  

ICDPRO

will help you create an economic plan for your community, focused on land stewardship, internal and external opportunities, and entrepreneurship.  We can work with you on the timeline you need and at the speed you want to go.  Let's begin creating economic prosperity for your community.  Contact Us Today!

can work with you to create and build a strong, successful, and sustainable Economic Development Corporation.  We have the expertise and the experience.  Let us help you build wealth for your Band/Nation while maintaining excellent stewardship of your land and resources.  

is a corporation (or group of corporations) formed to develop the economic activity of an Indigeous community and offer the following benefits:
1. Reduce risk to the Indigenous Nation and its members
2. Effectively compartmentalize businesses and allocate resources
3. Separate business from politics
4. Allow outside expertise/advisors when circumstance warrant
5. Maximize tax benefit rightfully enjoyed by Indigenous groups
If You Would Like One of Our Professional Economic Development Directors to Work With You, Please Reach Out to Us Below.
Economic growth without investment in human development is unsustainable and unethical.
~ Amartya Sen